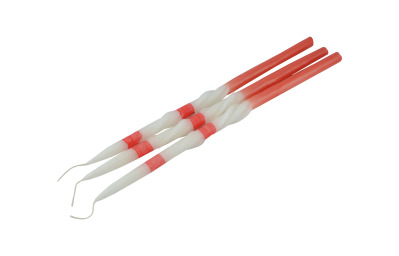 Easter is the day that commemorates the resurrection of Jesus Christ. The traditional observation of Easter starts with the Easter Vigil on Holy Saturday night. This is the most important liturgy of each year. It starts in complete darkness and the Easter fire is blessed. This is when Easter Candles are lit – they are a symbolism of the Lord, Jesus Christ's resurrection.
While there are a large number of companies manufacturing Palm Sunday Candles, not many offer the unique combination of hand-crafted pieces made using top quality wax, at very competitive prices. We at Prilep Candles are a premier company in this space and offer these traditional candles in different colours and varieties.
These candles can be lit to celebrate the sacred ceremony during Easter. These candles are stunning and become a great addition for your Easter brunch or dinner table as well. While many people stick to the traditional hand-crafted twisted candles, many also like to square and round tapered candles.
We manufacture a wide variety of these and you will truly be spoiled for choice. Not only do our Orthodox Easter Candles come in a range of colours and designs but have a variety of embellishments too. When you choose to buy any Prilep products, you're assured of high-quality unique candles that will add a special touch to your Easter celebrations,
Paschal Candles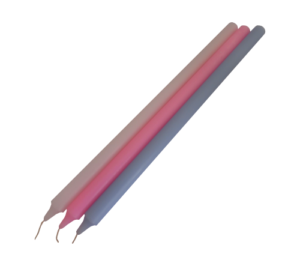 These candles are special because of the blessings they receive during the Easter Vigil. They receive blessings right through the Easter season as well as throughout the year. They symbolise the presence of the Lord, Jesus Christ and what he achieves for us. These candles are specially prepared for the service during the Easter Vigil. The church gathers around the Easter fire on Holy Saturday Night to begin this vigil, which is also when the Easter Fire is blessed and Paschal Candles are lit.
Paschal Candles may also be referred to as 'Christ Candles' or 'Easter Candles'. The term "Paschal" is derived from the word Pesach, which means Passover in Hebrew. It refers to the Paschal mystery of salvation. These tall white candles look impressive and signify the Divine pillar of fire by night and the pillar of cloud during the daytime that led the Israelites in Egypt in their departure from slavery.
For any church that celebrates the Easter Vigil Black Saturday night, lighting the Paschal candle is a ceremonial gesture that is also considered to be one of the most solemn and sombre moments of this service. Paschal Candles are typically much larger than standard candles lighted in church during other times of the year. They also have some symbol decorations on them.
How Are Prilep Candles Made?
We are a company that focuses on manufacturing Twisted Easter candles the traditional way. Each one of these candles is handcrafted and we are the only company in Australia that continues to produce these special candles using a conventional method.
Prilep candles become the perfect gift or you can place them as a table centrepiece too. They are made using a special method and are moulded into a twisted shape when they are still warm. We have very basic and simple candles as well as more decorative ones that are more seasonally appropriate too.
While the candles are perfect for Easter and what it represents, many of our customers use these unique-looking pieces throughout the year. These include single and dual coloured candles with fewer embellishments, which makes them suitable for regular use as well. All Prilep Palm Sunday Candles are made in Australia. That means you're assured of the best quality products at all times.
Australian-Made Square or Round Easter Candles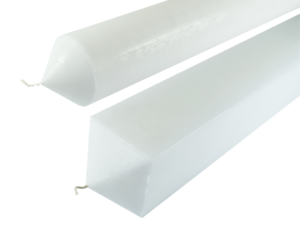 If you are looking for square or round Easter Candles, you will find a wide variety to choose from at Prilep. We are a leading company in this industry and the country's largest manufacturer of Church or Easter Candles.
Our company has been manufacturing these and a range of other candles since the 1980's and has a wealth of experience. We believe that our customers deserve only the best and this is why only the best quality wax goes into making our Easter Candles and other products.
You don't have to be concerned about toxic ingredients and fumes and our candles are largely smokeless in draft-free environments. They are specially formulated to burn bright and in a drip-free manner for a very long time. This means your square or round Easter candles can add to the beauty and ambience of your home for hours.
You can choose from handcrafted, sculpted candles to tapered, church candles and larger pillar candles in a square or round shapes. We use the latest techniques and technology in our work and this enables us to manufacture a wide range of customised Palm Sunday Candles and other candles of the best quality.
Unique messages, artistic & creative designs, superb finishing and stunning embellishments are what set our candles apart from similar products on the market. The difference in our candles is evident not just in their appearance, but also in the smokeless burning and long-lasting flame.
Many of our customers use these candles for various other occasions as well. Since they are dripless and smokeless, they become a great addition to any indoor space. You don't have to worry about a waxy mess on your candle stand/holder or even smoke being emitted from the candle.
Candle Accents and Accessories
In addition to the standard candles, we also offer a wide range of accessories that can be used to decorate your Easter Candles. These range from small bonbonnieres to large christening keepsake boxes. Simply browse our website accessories section and call us for delivery details- it's as simple as that.
Our twisted, square and round candles are everything we have described and more. These creations are beautiful, elegant, colourful and suitable for a number of occasions. You can choose from colours such as purple blue, pink and more.
Contact Prilep Candles with your requirement today at +61 3 9460 1605 or use this Online Form to contact us. We ship products Australia-wide.